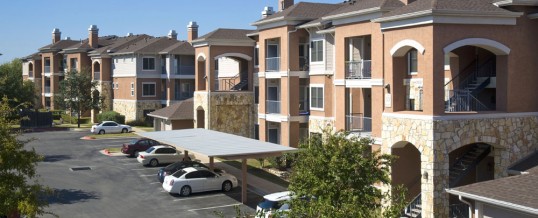 If you think living in Regency Park Apartments has been amazing thus far, you are going to be as excited as we are about new upgrades coming our way. Regency Park wants to make living here as enjoyable as possible, and one of the ways we can ensure that our residents get what they deserve is by keeping our apartments up to date and looking it's best. Staying in line with this belief, Regency Park will be experiencing a face lift that will include numerous exterior and interior changes.
Watch Regency Park's updates in progress as we paint the outside of the buildings, reseal the parking lot, and start installing premium kitchen upgrades in our luxury apartments with stainless steel appliances and true granite countertops. If any of our residents are interested in having these kitchen upgrades added to your current apartment home, understand there will be an additional charge. Make sure to contact the leasing office if you are interested in upgrading your kitchen. 512.462.2600
Our wonderful residents continue to make Regency Park an amazing place to live, and we're working to return the favor. Pardon our dust, and watch us change as we continue to make Regency Park even more beautiful.
Share